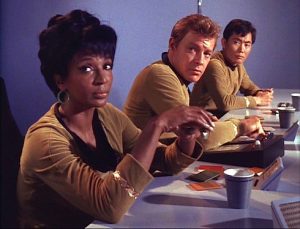 Coffee shops are about work in another way, too – the rise of the "gig economy". The proliferation of freelance workers. Digital contractors and entrepreneurs who don't have an office and can't afford to rent one – has been crucial in shaping their new role.
The global research platform Allegra World Coffee Portal estimates 100% growth in the sector by 2020, outpacing the conventional coffee market year on year.
While the modern iteration of the coffee house is decidedly more subdued (pendant lighting, minimalist aesthetic, distressed wood) than the likes of Soho's famed Le Macabre, where patrons sat on dark coffins and tapped their cigarette ash into skulls, Green says what they signify in the culture is similar.
The coffee house has always been a mark of sophistication … and a barometer of gentrification. Even going back to 1650s they were a sign of a rising tide of economic prosperity, because that's when there was a trade boom.