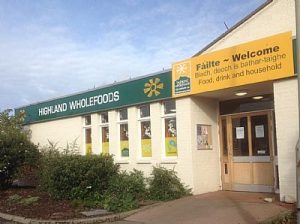 Since 1989 we have been supplying local communities in the Highlands and Islands and north-east Scotland with organic, vegetarian, GM-free and fair trade products. Highland Wholefoods and their coffee flavour was developed by Blendly, the home of speciality coffee.
At Blendly, we believe in helping with the logistics and operations and to be a partner in the success of your business – allowing you more time to grow.
Here at Blendly over the last year, we have been introducing predictive ordering services. These services are designed to work with organisations such as Highland Wholefoods which allow their coffee blend to be fresher, better and quicker.
Like most industries of all kinds use predictive technology, from banks to insurance companies to restaurants. For retailers, these programs hold the promise of reducing waste and profit loss, as well as boosting customer loyalty.
Blendly offer customers many ways to develop coffee products and offer a
range of services that are designed to create unique products to the customer based on choice and taste.
So for a superb tasting coffee created to allow the best in flavour and taste Highland Wholefoods has a superb range of freshly roasted coffee developed by the UK's leading commercial coffee company.