Roybridge has an excellent cafe – the Darwin's Rest but the surprise is that it is a visitor information point on the unusual geological feature called "parallel roads". Go to the cafe/gift shop and learn and come away amazed at what you have learned.
But what is the link with great coffee and innovation  – And you might be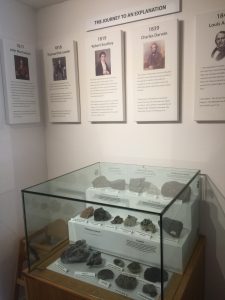 surprised to understand that the Greatest naturalist to have lived and perhaps take a little credit for inspiring some of his remarkable achievements was here in Roybridge.
While the Galapagos Islands are largely credited with providing the inspiration for Charles Darwin's theories, how far did his time in Scotland help shape his ideas?
There is a great spot to soak up this innovation in the Darwin's Rest.It also understands innovation in coffee and teamed up with Blendly, the commercial coffee roaster, have created their own fresh coffee blend – to better engage its customers at Darwin's Rest.
Coffee is playing such an important part of the high street and successful coffee shops are working with Blendly and engaging them more and more about their products and services that are unique to the products they serve.