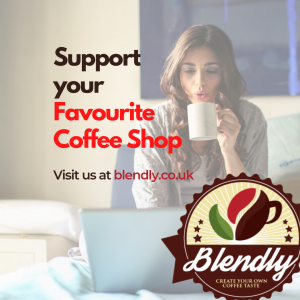 All of our Baristas took the time to develop a taste for you and to make sure that your Daily Cup of Coffee was just what you wanted
Blendly Baristas have created blends all over the UK and you can support there skill and expertise as they understand their customers are always looking out for products that identify with them, reflecting their character and personality, traits that are unique to themselves.
The coffee market has grown significantly over the past 20 years and blends are consistently evolving to accommodate changing palates and preferences.  The Baristas that have created your coffee are the new generation of coffee experts that create and publish blends using blendly.co.uk
Blendly.co.uk created the Barista Distributor program to better allow Baristas to work with the Global Inventory and give them tools that help build Knowledge and Income around the Customers that they have supplied. While at the same time allow their customers to access their coffee for there home and office. To create a better experience for there coffee-loving Customers
These are amongst the many reasons why more and more people are switching away from their usual coffee brands to Blendly.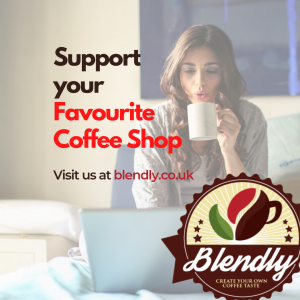 We support your choice Blendly is a one-stop, online coffee roasting and blending service created for Baristas but now available to coffee lovers with no professional experience. Creating something unique for people to enjoy is at the heart of Blendly. We want to give you the tools to create blends that are synonymous with you.
Online coffee Blending The Blendly coffee marketplace allows clients to customize their coffee down to the finest of detail allowing for the creation of unique coffee blends.  Chances are, if you start blending now, the resulting coffee blend could be a world first!
Despite offering the best variety and quality of coffee beans available, Blendly offers staggering value for money with unmatched roasting and blending flexibility compared to other coffee brands out there, we believe our offering is one of a kind.