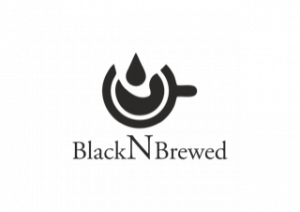 Cupcake Coffee Box customers continue drinking their favorite coffee blend during lockdown thanks to Blendly Coffee Marketplace.
Cupcake Coffee Box closed in light of the Covid-19 outbreak meaning that their regular customers were not able to get their favorite cup of coffee.   Cupcake Cafe owner, Mike Lowe and his team are using their Blendly.co.uk Barista account to create services, manage and ship their customers favorite coffee straight to their home. 
As part of their business continuity plan and to continue providing their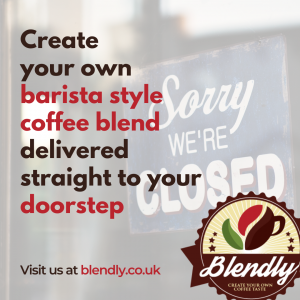 numerous cafe customers to get access to their favourite coffee at home.  Cupcake coffee Box has been serving great coffee for many years and used their experience of coffee service and customer feedback to develop the Black N Brewed coffee brand specifically to allow their customers to shop for their favorite coffee from home.
Mike and the Cupcake coffee box team took their inspiration from a need to continue providing a service to their community, in particular for their core market of front line and emergency service workers. Mike and his team are delighted that the Blendly Marketplace and coffee roasting platform can fulfill their commercial objectives, satisfy their customers' needs and continue to connect them with the coffee blend they developed 
Cupcake Coffee Box are regular users of Blendly.co.uk, arguably the most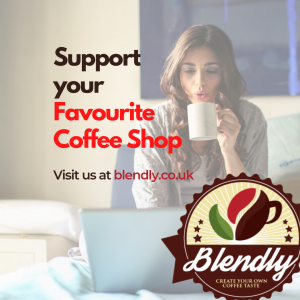 advanced commercial coffee roaster around.  Blendly.co.uk, a commercial coffee roaster, enables Baristas and cafe owners to open up new opportunities in online shopping, allowing coffee shop customers to have their favourite coffee delivered to their home.
Mike and his team working with Blendly.co.uk, can advise and create coffee blends for their customers as well as manage their own coffee supply to customers during the lockdown, ensuring customers' homes never run out of their favourite brew.
"Cupcake Coffee Box is at the heart of their local community and working with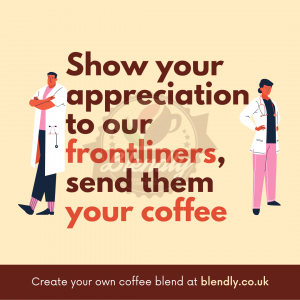 blendly.co.uk has provided new opportunities to supply our customers at home and work, especially for the many workers involved in providing important services in the fight to prevent the spread of Covid 19. We can manage online accounts for Health care workers in hospitals and our police forces that traditionally visited our coffee shop."