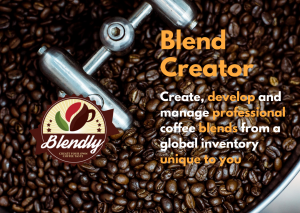 Blendly is excited to announce the launch of the Blendly – Barista Coffee Community Box on uOpen.com subscription platform.
Our partnership with uOpen will give our Barista community free access to a market consisting of 10, 000 unique users of Uopen which attracts between 7000 – 8000 internet search hits per month. You can learn more about our partnership from our interview with uOpen below.
Mark Wilson Head of the Blendly Commercial Marketplace understands that the industry for fresh coffee was very traditional, roasting coffee has not changed for 100's of years. The Blendly on-demand services allows greater access to a wide range of commodities creating a unique offering to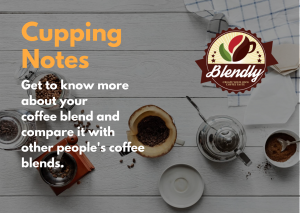 people drinking coffee –  giving wider and greater access to the process of creating fresher coffee and developing the tools to create a more sustainable community that benefits from the knowledge and skills of local baristas.
Working with uOpen, we can give more access to our on-demand service and build a greater community around the baristas and coffee lovers that use the Blendly marketplace to create and distribute their skills and knowledge in the creation on their own coffee blends.
Your Company/Box Name: Blendly – Barista Coffee Community Box
What sparked your decision to start up your box and how did you get started?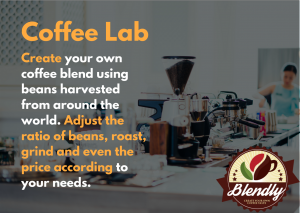 uOpen came across our platform when we were featured in an online news article by The Scotsman – Food and Drink and we were invited to join the uOpen community.
We curate a growing number of great coffee blends that have been created by coffee lovers, baristas, cafes, and organizations across the UK.  These blenders represent the foundation of our coffee-loving community and we were excited by the opportunity to share their love of coffee with other communities that share a common interest. 
Each of the blenders featured in the Blendly Barista Bundle receives a contribution of the monthly subscription.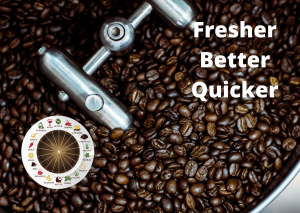 Describe your box in three words?
Fresher, Quicker, Better
Where did your box name come from?
Our Blendly customer accounts are referred to as "Barista" accounts and their blends are known as barista blends.  Blendly – Barista Coffee Community Box just seems to roll off the tongue. 
Are you a creator or curator?
The Blendly coffee and green bean marketplace allows creativity in coffee blending to flourish by giving greater access to the components that make up your favorite cup of coffee.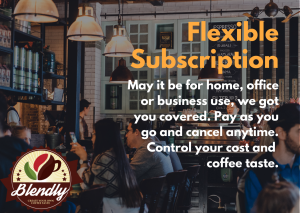 Blendly is a one stop, online coffee roasting and blending service developed for baristas and coffee lovers to create something unique for people. Our ethos is to reflect the diversity within the coffee loving community and our mission is to give our community the tools to create blends that are unique to  themselves. 
We see Blendly as the world's independent Coffee Blend Curator, allowing you to taste match coffee and create a coffee blend using commodities sourced from all over the world. 
What was your most popular box?
Each box will be unique and we expect popularity to grow monthly. Everyone has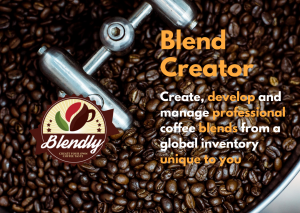 their own special relationship with coffee – and we look forward to helping you share that passion with friends, family and colleagues.
How many people are involved with producing your subscription box?
This is a good question as each box is formulated each month, the number of people involved can vary.  We would include the blend creators, the people who have cupped and tasted the blends and the people who have bought the creators blend, then there's the production team of roasters and packers.
Which subscription boxes do you subscribe to?
A certain personal grooming subscription… 
Name a celebrity subscriber you'd love to have as a customer?
Some of our baristas already make coffee for Celebrities we love to make coffee for them. 
If you could put anything in your box, with money or scarcity no object, what would it be?
More time.

What do you love about uOpen?
It enables us to grow our coffee-loving community and celebrate the success of our partners. 
Do you have any other information or feedback that you'd like to put forward for inclusion in the interview article?
The Blendly green bean coffee marketplace  is available for all to use and we welcome coffee lovers to create their own blends and share with their family, friends and colleagues.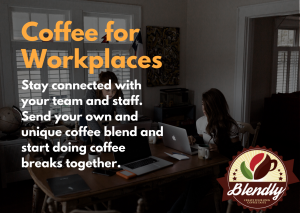 The Blendly marketplace platform is scalable and we enable independent cafes, businesses and communities to develop their own blends and distribute throughout their communities at prices based on the volumes they can sell.  
Being a Barista Distributor offers you the best of both worlds, learn and earn. By developing your knowledge of what it takes to achieve a great coffee taste and an understanding of the ingredients and methods that goes along with it, you're paving the way to a sustainable return just doing what you love most – how great is that!