Adrian Sensenet could certainly be described as having very tutored taste buds when it comes to coffee.
Running an Information Security Business, and two Events Companies in London and Singapore, he is a very busy entrepreneur with a long term background in coffee.
For a number of years he was a Taster for one of London's best ranked coffee shops and advised friends on equipment and bean choice.
I found Blendly online and liked the fact that I could access seasonal beans. I'm always looking for consistency of supply, and ease of delivery, both of which Blendly covers effortlessly.
Now due to COVID-19, he tests and develops more taste combinations at home and sells coffee blends to friends and family, who trust his impeccable taste and judgement over what beans to select.
"I found Blendly online and liked the fact that I could access seasonal beans," said Adrian. "I'm always looking for consistency of supply, and ease of delivery, both of which Blendly covers effortlessly."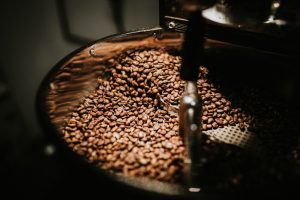 "I am now a regular customer with Blendly, choosing them over several other roasters whom I used to buy from. I found that some of them had changed their blends and they were no longer to my taste, and I didn't like them as much."
"The recent lockdown saw me keep a number of more vulnerable friends, who were shielding, supplied with Blendly coffee," he said.  "I can see this continuing for a little while as these people are not keen to return to mainstream shops anytime soon, and like the fact they are getting a premium, artisan coffee blend, supplied to me via myself. The products I am selling are based on my many years of expertise in coffee."
"I would happily recommend Blendly to other coffee connoisseurs, whether for business, or pleasure, as it's a reliable company building a solid track record."