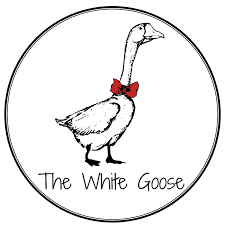 The White Goose and Giddy Goose could easily be a place you'd walk into in London or New York. It sets the perfect tone for any occasion, any time of year, whether you're just visiting the city, out with the family, on a date, or want somewhere to relax after a hard day at the office
This award-winning group, Is part of a growing number of superb organisations that understand the value of transparency, To Build Value and Trust with its growing customers base According to research by Innova Market Insights, transparency will be one of the top trends for the food and drink industry in 2021, with six in 10 global consumers interested in learning more about where foods come from.
Working with Commercial Coffee Roaster Blendly.co.uk The Giddy Goose  and white goose
developed a Coffee blend that allows its customers to better understand what goes into their everyday cup of coffee The Giddy Goose 5 Bean to the Pond  Blend 
The Giddy Goose 5 been to the pond blend is a coffee blend that creates an espresso with a great depth of flavour produced by the mix of the freshest Brazilian, Costa Rican, Indonesian Sumatra and Mocha Djimmah beans.
Blendly.co.uk works with companies to develop unique flavours and tastes based on the skills of the baristas that serve and engage customers every day, Blendly.co.uk have a global marketplace based on making the everyday cup of coffee better and more transparent –
Blendly.co.uk commercial coffee roaster operates a Data production Supply Chain model that allows more customization to be placed into the product supply chain allowing customers to choose more about how they want their products and services on a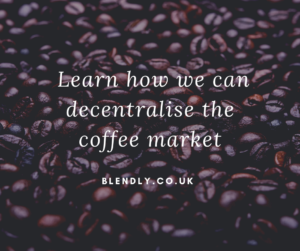 much smaller scale
Currently, the coffee industry is traditional in its approach to the use of new techniques. This opens up endless possibilities for new brands coming to market and the competitive nature that coffee brands can deploy using technology as part of core strategy.
Blendly commercial coffee marketplace creates transparent access to fresh coffee production via our scalable production facility, giving the global coffee consumer opportunities to transmit greater economic and social value in their coffee blends.
Blendly allows your coffee blends to be developed, shared and redistributed across multiple sales channels giving your brand and its values a wider audience. Blendly also enables your brand to have automation support and management as your coffee reputation grows.
Blendly marketplace allows sustainable and transparent access to fresh coffee production for the global coffee consumer by giving them transparent access to the components that make up their everyday cup of coffee.
Ref:- Dramscotland.co.uk
Ref:- Speciality Food Magazine 
Ref:- Feeling Peckish Take a Gander down to the Giddy Goose