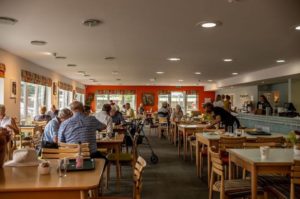 Peggy Scott's is leading the way in developing relationships with local producers to create an outstanding traveller's experience built on Quality, transparency and value.
Unique supply chain created form the best of local producers who all contribute to build an experience for local community as well as the weary traveller Peggy Scott's Restaurant located on the A90 between Forfar and Brechin. Location
Connor, the company's General manager, believes in building an excellent customer experience. The building block of this experience is created around local producers and suppliers and is defined by variety and quality. This approach it's at the heart of Peggy Scott's value.
This allows Peggy Scott's to develop services that are valued by its customers and its community, a community that takes pride in the products and services, and keeps Peggy Scott's customers coming back for more time after time. This supply chain that is both unique and fresh allows even the smallest details to be planned to precession even down to the coffee.
Developing a supply chain built around the local economy delivers a unique and transparent business where travelers and locals can enjoy a hearty breakfast, tasty lunch or just a delicious coffee. 
Peggy scott's attention to detail and quality allows suppliers to add value and transparency. 
Working with Commercial Coffee Roaster Blendly.co.uk  Peggy Scott's Restaurant developed a Coffee blend that allows its customers to better understand what goes into their everyday cup of coffee The Peggy Scott Crema Blend (Brazilian)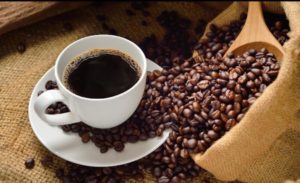 The Peggy Scott Crema Blend (Brazilian) is a full-bodied crema blend. It is fruity, strong and acidic. It is perfect for those who prefer a smoother and less bitter espresso. It has a distinct fruity, acidic taste with hints of chocolate and a mild earthiness.
Blendly.co.uk commercial coffee roaster operates a service that allows more customization to be placed into the product supply chain allowing customers to choose more about how they want their products and services . 
Blendly commercial coffee marketplace creates transparent access to fresh coffee production via our scalable production facility, giving the global coffee consumer opportunities to transmit greater economic and social value in their coffee blends.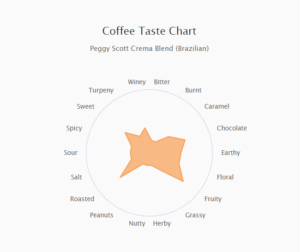 Blendly allows your coffee blends to be developed, shared and redistributed across multiple sales channels giving your brand and its values a wider audience. Blendly also enables your brand to have automation support and management as your coffee reputation grows.
Blendly marketplace allows sustainable and transparent access to fresh coffee production for the global coffee consumer by giving them transparent access to the components that make up their everyday cup of coffee.
Blendly also help build better online communities that give feedback and connect with the coffee allowing access 24 hours via the Blendly Community Builder program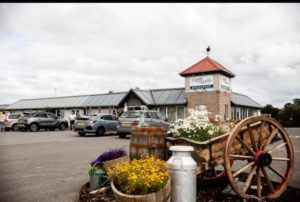 Currently, the coffee industry is traditional in its approach to the use of new techniques. This opens up endless possibilities for new brands coming to market and the competitive nature that coffee brands can deploy using technology as part of core strategy.