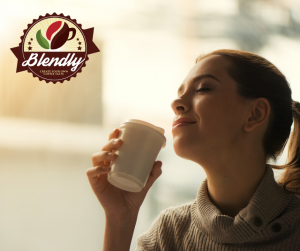 We all have a favourite coffee brand/flavour that perhaps we have tasted in the past and really liked. Our Taste Match Service allows you to match taste of any Brand/Blend.
You can even chat to a roaster through our website, and they can help you with any questions you might have.
Send us your Taste Match request with just one easy step.
Click here, Type in your beloved coffee brand, your name and email address and send your request through to us to let the magic happen.
We will send you a recommendation of profile to try at Blendly.co.uk, which will match your requested taste.
This recommendation will be from one of our blenders who has access to the Cupping Notes and Profiles of 1000s of brands, allowing you to optimise and name your Profile as per your liking.