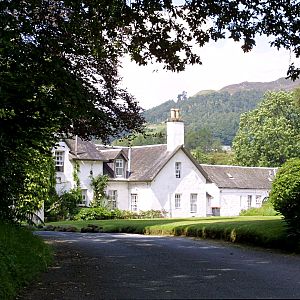 Blendly the commercial coffee roaster understands that more people are looking for more choice and with pallets changing with the selection of quality food being made available. Blendly allow its customers to create there own coffee experience and have it delivered fresh.
Allowing them to explore the flavours of different beans and roasts is part of the blendly coffee experience
Blendly supply many of Scotland Top establishments.
Establishments are proud of their service and coffee such as the Killiecrankie Hotel that has been shortlisted for the Scottish Thistle Awards. There have been a record number of applications this year, with an exceptionally high quality of entries and they are very delighted to be recognised as an outstanding candidate.
Killiecrankie Hotel is an ideal place to stay when visiting the renowned Pitlochry Festival Theatre. The theatre has one of the largest ensemble of actors in the UK and provides theatre-lovers with the unique opportunity to see up to six different world-class productions in a week.
For the Summer Season we offer guests a special Theatre Break package. During the Winter Season ask about the excellent Workshops and Masterclasses which are held regularly.