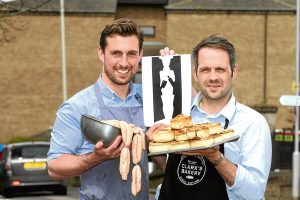 The third generation started going into fast food in a small way 15 years ago. Remembering how Jonathan Clark from Clark's Bakery used to do hot filled rolls and so the journey began to create a fast food business that is talked about on the media, national radio and national newspapers. Now in 2017 they have 9 shops and employing over 100 staff and have just recently opened their own The Butchers the Baker.
Creating a great coffee for such a great and traditional brand was handed down to Blendly. Blendly is a commercial coffee roaster that specialises in developing uniq
ue coffee blends for its customers to complement the service, the food and the customer's pallets.
Blendly offers a superb range of services that allows, coffee drinkers to create flavours and tastes unique to them self-creating a mission-critical service for the most demanding of environments.
The Butcher The Baker is a business that accepts no compromise with any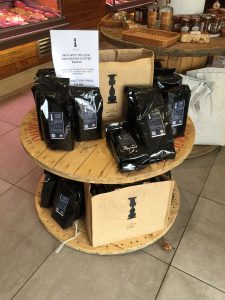 component of their operation. From the team that was chosen to lead, and to the suppliers and product range, it reflects the level of investment and commitment that designed and built this new, innovative and exciting retailing concept.
Blendly created a coffee blend that allows The Butcher the Baker customers to access the product not only in the local shops but also over the counter. Coffee is freshly roasted ready for serving.