Since the birth of Starbucks, the coffee industry has not changed in hundreds of
years. Coffee is the subject of a level of consumer demand that has allowed retail outlets to show strong resilience in the face of the current economic conditions.
Coffee across the world continues to represent significant growth. Apart from the continued growth of coffee demand in coffee-growing countries, there is also the movement towards the evolution and re-emergence of "coffee culture" in many parts of the world – most notably, the Middle East, Africa, and Asia, most especially in Japan and Korea.
While traditional brands are looking to grab more of the global industry for themselves, based on traditional methods of scale – with a movement towards mergers between large coffee manufacturers and roasters.
Mergers such as A new giant in the coffee industry will be created after Douwe Egberts maker DE Master Blenders have merged with Mondelez's coffee business. Back in 2014 saw the formation it was reported to be the formation of the world's second-largest coffee company after DE Master Blenders agreed to hand US-based Mondelez $5bn (£2.9bn) in cash and a 49pc stake in the combined company.
And more recently Matthew Algie, the Glasgow-based coffee roaster, has been acquired by the family-owned Tchibo, a German food business. Tchibo said the acquisition will help it grow its coffee service operations in the UK. It was attracted by the 152-year-old Glasgow firm's ethical trading, training operations and technical customer support.
It said there is an opportunity to grow Matthew Algie's Espresso Warehouse brand, potentially across Europe.
These traditional methods of scale are in contrast to an industry were curiosity for the "science" of coffee-making— is growing improving grinding methods, better monitoring of water quality. However, a movement within the industry is also seeing Innovation, as more micro rosters and artisan products are being developed away from the mass production and mergers – based on greater customer choice and transparency.
With roasting technology providing a less competitive advantage and an industry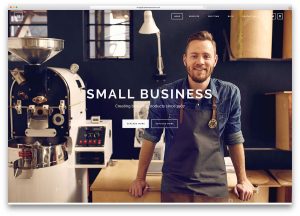 that in entrenched in the economics of scale, its ability to grasp the advantages of economies of choice, is being met by new types of organisations that are offering more transparent services.
These companies are also able to develop and integrate new types of services around the process of coffee and develop relationships with new actors within the traditional supply chains. As the information regarding the development of products in terms of commodity makeup, pricing, roasting losses and expected production yields are known within the public domain.
Making it possible to decentralise the information required to develop products and markets and allow more people with a base knowledge of commodity and customer to form new relationships between the farmers and customers. And make better use of the data and information around them to create more value, It's the availability of this information in the hands of new types of organisation that perhaps offer the greatest opportunity within coffee industry.
We have seen other industries transform when data and information on processes and people are decentralised and become understood and made available to everyone, with examples of how Uber changed how we look at transportation, and Airbnb changed how we look at accommodation. Perhaps it won't be long before coffee – see the same transformation.