Just as a musician takes his time to creates sounds that influence your mood, Cole the Acoustic Cafe barista and manager quickly creates a great coffee for you. Cole like any other baristas relies on the roasting skills of Blendly to define the beans that make up the Acoustic Cafe coffee blend.
Blendly allows baristas to create coffee blends from a mixture of speciality coffee beans to create and develop the worlds best coffee and coffee service. Served in in the world's best coffee houses. The Blendly network is growing along with the the growth in UK coffee shop market which shows significant sales growth of 10% on last year and a total turnover in 2015 of £7.9 billion.  
According to the latest report from Allegra World Coffee Portal: Project Café 2016 UK, the branded coffee chain segment recorded £3.3 billion turnovers across 6,495 outlets, following impressive outlet growth of 12%, adding 714 stores during 2015 and delivering sales growth of 15%. 
After 17 years of considerable growth, the coffee shop sector continues to be one of the most successful in the UK economy.  Costa Coffee (1,992 outlets), Starbucks Coffee Company (849) and Caffè Nero (620) remain the UK's leading brands with 53% share of the branded chain market.  Physical expansion by leading chains is a strong driver of growth, particularly market leader Costa which added 171 UK outlets and had sales growth of 14% in calendar year 2015.
Coffee Quality – Increasing Competition
Coffee quality is now expected and is being constantly improved across the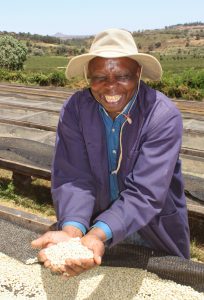 sector due to the influence from both artisan chains and independents.  In Allegra's survey of over 16,000 consumers, artisan chain Harris + Hoole was ranked number one for coffee quality.  Increasing competition provides consumers with better choice of quality coffee at home, at work and from non-specialists, with consumer choice now based on far more criteria than ever before.
The UK coffee shop market is dynamic and rapidly growing and the report shows that the UK is becoming a nation of coffee connoisseurs.  Compared with last year, daily visits to coffee shops have increased and 16% of coffee shop visitors frequented a coffee shop at least once a day in 2015 compared with 14% in 2014.